We are continuing to fulfil all orders whilst rigorously following the safety advice of the government and Public Health England but due to the current situation you may experience longer delivery times than usual. If your delivery is going to a school and it's closed or you need to make any adjustments to your delivery please contact us at intschool@scholastic.co.uk. Don't forget that you can also run your Book Club online. remove
Jackson Pearce
Biography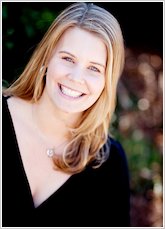 Jackson Pearce is twenty-five years old and currently lives in Atlanta, Georgia, USA, with a slightly cross-eyed cat and a lot of second-hand furniture. She recently graduated from the University of Georgia with a degree in English and a minor in Philosophy. She auditioned for the circus once, but didn't make it; other jobs she's had include obituaries writer, biker bar waitress, and receptionist.
Jackson began writing when she got angry that the school librarian couldn't tell her of a book that contained a smart girl, horses, baby animals, and magic. Her solution was to write the book herself when she was twelve. Her parents thought it was cute at first, but have grown steadily more concerned for her ever since.
Sisters Red is Jackson's debut novel in the UK.
Books
by Jackson Pearce
You have earned 5 stars

of a maximum 5

(1)

You have earned 5 stars

of a maximum 5

(1)
Interview with Jackson Pearce
What do you enjoy most about writing?
I love the outlining stage.Outlining, for me, is when I get to experiment with scenes, plot ideas, and character development before I've written a huge amount of the book. It helps me get excited about where the book is going. Usually I do several outlines – one that is just basic ideas sort of thrown together, a second that tries to outline the scenes a bit more specifically, and a third that is very, very detailed. Of course, I don't always stick to the outline exactly, but I feel better going into a book with a roadmap to follow!
What do you least like about writing?
I often get discouraged when I start editing. After writing the rough draft, editing seems like such a massive undertaking. Sometimes it's hard for me to want to take that first step and start. That said, I really love writing, so even editing isn't that bad … it's just not as fun as outlining!
What was your favourite book as a child?
I absolutely loved the Boxcar Children series,which was about four orphans who solved mysteries. I read them so fast that my mother had to keep new ones on a shelf at the top of her closet to keep me from reading them all in one sitting. She would dole them out to me one at a time, like candy.
Who are your heroes?
I have quite a few heroes.Other authors, of course – the greats, like Harper Lee, MarkTwain, and Ray Bradbury.But I have also started seeing my contemporaries as heroes. Some of my close writing friends, like Saundra Mitchell, Carrie Ryan, and Maggie Stiefvater really inspire and encourage me. I also have always thought of my parents and grandparents as unsung heroes – they've all proven to me that with hard work and dedication, you can achieve whatever you want in life.
What do you do in your spare time?
I do a lot of reading and a lot of writing just for fun, but I also coach a colourguard and winterguard (flag spinning associated with marching bands and drum corps) at a local high school. I really love coaching and watching my students succeed in an activity that often goes unrecognised!
What's your guilty pleasure?
Gossip magazines. I love gossip/celebrity news because it's so meaningless – after reading sad or serious stories on CNN, it's nice to flip over to a gossip magazine and read about something totally ridiculous, like what shoes celebrities are wearing or a rumoured new couple.They're kind of like candy – it can't sustain you, it's not even good for you, and you certainly should consume something healthier, but it's so delicious at the same time.
If you could be in a fairytale which one would you be in and why?
I love, love, love The Snow Queen, a Hans ChristianAndersen tale that isn't quite as popular as it should be. It's about a little girl who goes to any length to save her best friend from an evil Snow Queen, and meets some delightful characters along the way. I'd absolutely love to be in it and get the chance to meet my favourite character, the "little robber girl." If you haven't read The Snow Queen, do so immediately – and no cheating by reading a summary. Read the original – trust me, you'll love it!
What's your favourite song?
I have terrible taste in music. I know that most authors love indie bands and classical musicians … but I love pop music. I know it's all auto-tuned for the most part, and that a lot of what I'm hearing is studio-created remixing, but … I don't care! I have each and every Britney Spears song, love Katy Perry, and think Lady Gaga is fantastic. I just like fun, upbeat music that I can sing along to (badly, I admit).My favourite song changes as the charts change!
My top ten favourite books:
Classics:
- To Kill A Mockingbird by Harper Lee
- The Adventures of Huckleberry Finn by MarkTwain
- Fahrenheit 451 by Ray Bradbury
- Little Women by Louisa May Alcott
- The Great Gatsby by F. Scott Fitzgerald
Modern:
- Holes by Louis Sachar
- Harry Potter series by J.K.Rowling
- Speak by Laurie Halse Anderson
- Blankets by CraigThompson
- Looking For Alaska by John Green